Testimonials
The Redmond Hotel Group
"9 years ago Whitty Security & Fire Ltd installed a Fire alarm on our New Hotel The Amber Springs, their workmanship & professionalism was second to none, throughout the years we have had no problems with our Alarm. Recently we updated our CCTV System, we received an excellent service, Whitty Security were punctual & always very professional, Whitty Security also installed a Security System system for our house, this system can be viewed on the Internet and we can access the cameras when we are away on holidays. Whitty Security Staff are courteous, honest and their workmanship is very neat and tidy, I would have absolutely no hesitation in recommending Whitty Security & Fire Ltd to install Alarms & CCTV Systems"
Yours Sincerely
Thomas Redmond
Sean Doyle Group
"WhittySecurity & Fire Ltd have supplied security services and maintenance for the past 6 years. We have upgraded our security systems and Fire Detection over the years and have found the Whitty Security  System very satisfactory and the quality of work excellent. Whitty Security provide an excellent back up service also.
I would highly recommend Whitty Security to any business wishing to install security in their premises"
Sean Doyle

K-Club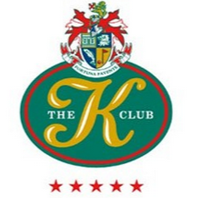 Whitty Security have been engaged as our electronic security provider since the Ryder Cup in 2006. During this time they have installed,maintained and monitored CCTV, Access Control and Intruder Alarm systems throughout the .The level of work and the systems installed are consistently of a high standard. In addition we have always found Whitty Security staff to be courteous, professional and respectful of the environment in which we operate. I would have no hesitation in recommending Whitty Security
I contacted Peadar from Whitty Security and he explained in depth the different aspects of gate automation and access control. I had been doing my research and spoken to a lot of "installers" who didnt seem to know a whole lot about gate automation. I got the impression that a lot of lads out there are just chancing their arms but when speaking with Peadar And Gerry they really seemed to know they're stuff. They installed an extremely same and robust Ditec Gate Automation kit with a GSM dial to open unit. Now with a simple phone call I can let anybody into the premises when I am not there. I am very happy with the installation to say the least.
Peter Joyce,
Aghowle Lower Newcastle Co.Wicklow